Commercial and Industrial Electrical Contractors
Lancaster Electric Company, LLC is a family owned and operated company that has been providing quality commercial and industrial electrical contractors service for the Carolina's since 1985. We are fully licensed, insured, and bonded. In addition, we are proud members of the Avetta program, ISN, Power Safe, and won award through SHARP Construction program. Specializing in providing our clients with the highest quality commercial and industrial electrical installation and services. Our team of highly trained electricians are committed to maintaining the highest level of professionalism, dedication, and safety to our customers. We provide complete commercial and industrial electrical services for new construction, building modifications, maintenance, and any of your special electrical needs.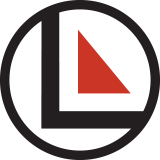 We have all necessary equipment and tools to deliver top quality results for our customers.
Commercial & Exterior Wiring
Knowledgeable Electricians
Our knowledgeable staff are capable of answering any of your electrical inquiries.
We provide numerous commercial and exterior electrical services to the Southeastern North Carolina area.
Commercial and Industrial Generators